The soundtrack of the TV sequence accommodates various songs. Listed here are the songs from the second season.
Season 2

"Out of Our Fingers" – Gemma Hayes


"How To Save A Life" – Piano Tribute Gamers


"Breakeven (Falling to Items)" – Piano Tribute Gamers


"Fantastic Life" – Hurts


"The River Has Run Wild" – Mads Langer


"Come House" – One Republic that includes Sara Bareilles


"Animal" – Neon Timber


"Geraldine" – Glasvegas


"Foreign money Of Love" – Silversun Pickups


"The Ladder" – Andrew Belle


"All This Time" – One Republic


"Underneath My Mattress" – Meiko


"In Your Pores and skin" – Lifehouse


"Fantasy Pal Perpetually" – The Asteroids Galaxy Tour


"Ship A Little Love Token" – The Duke Spirit


"Modifications" – Stars


"Ashes And Wine" – A Positive Frenzy


"Emperor" – Haydn


"Rock On" – Collide


"Collectively Faraway" – Ballas Hough Band


"Hammock" – Howls


"We Radiate" – Goldfrapp


"Time Of Our Lives" – Tyrone Wells


"Breathe Once more" – Sara Bareilles


"The Fellowship" – The Smashing Pumpkins


"Counting Sleep" – Trent Dabbs


"Superhuman Contact" – Athlete


"Typically" – The Rifles


"Cool Children" – The Quick Romantics


"Punching In A Dream" – The Bare And Well-known


"Obsession" – Sky Ferreira


"Regular Love" – Title Tracks


"Yeah Yeah Yeah" – New Politics


"Colours" – The Move


"I Want To Know" – Kris Allen

Episode 06 – Plan B

"This=Love" – The Script


"Tighten Up" – The Black Keys


"Science Of Concern" – The Mood Entice


"Wires" – Athlete


"Love My Means" – Merciless Black Dove


"On Melancholy Hill" – Gorillaz


"Head Over Heels" – Digital Daggers


"Underneath The Stars" – Morning Parade


"Individuals Change" – Joel & Luke


"Hearth In Your New Footwear" – Kaskade Feat. Dragonette


"Courageous" – Tawgs Salter

Episode 08 – Rose

"We Rule The World" – Dragonette


"Wolf Like Me" – TV On The Radio


"Blood" – Editors


"In My Veins" – Andrew Belle


"Love Track" – Merciless Black Dove


"Ocean Huge" – The Afters


"I Was Unsuitable" – Sleeperstar


"You At all times Get What You Need" – Atomic Tom


"A Second Modifications All the things" – David Grey


"Valuable Stone" – Pete Yorn


"Puritan Coronary heart" – Matt Duncan


"Mild Love" – Free Vitality


"Entice of Mirrors" – The Move


"Amen Omen" – Ben Harper


"Solely Joyful When It Rains" – Katerina Graham


"Love's To Blame" – Joel & Luke


"No Means Out" – Rie Sinclair and Mike Suby


"Shadowcasting" – Ra Ra Riot


"This Time Subsequent Yr" – Goldhawks


"Let's Go Browsing" – The Drums


"I'm Alright" – Agent Ribbons


"All the things At As soon as" – Superchunk


"Quarry Hymns" – Land Of Speak


"Longest Evening" – Howie Day


"Unimaginable" – Anberlin


"The Final Time" – The Daylights


"The Mall & Distress" – Damaged Bells


"Take Me to the Riot" – Stars


"Nation Lane" – Telekinesis


"I Like It A Lot" – Dying Ships


"DLZ" – TV On The Radio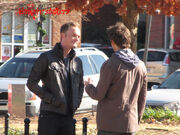 "Do not You Bear in mind" – Adele


"Solely One" – Alex Band


"Keep" – Hurts


"Strip Me" – Natasha Bedingfield


"Shedding Your Reminiscence" – Ryan Star


"All I Know" – Free Vitality


"All Die Younger" – Smith Westerns


"Manipulating Girl" – Ladyhawke


"You Wait For Rain" – Kyler England


"Household Tree" – Matthew West


"Pumped Up Kicks" – Foster The Individuals


"Once I Develop Previous" – Pet Lions


"Islands" – The XX


"Lemonworld" – The Nationwide


"Happiness Is Overrated" – The Airborne Poisonous Occasion


"Epiphany" – Angel Taylor


"I am going to Take The Bullet" – s.o.stereo


"Everlasting Flame" – Candice Accola with s.o.stereo


"Hey Miss Heels" – s.o.stereo.


"Damaged Strings" – James Morrison feat. Nelly Furtado


"Give Me Power" – Snow Patrol


"Midway Gone" – Piano Tribute Gamers


"Highlight (Oh Nostalgia)" – Patrick Stump


"Hush" – Kula Shaker


"Devoted To The One I Love" – The Mamas And The Papas


"Final Kiss" – Trent Dabbs


"I Assume We're Alone Now" – The Birthday Bloodbath


"I Wanna Be (Your All the things)" – The Manhattans


"Dream Lover" – The Dollyrots

Episode 19 – Klaus

"Helena Beat" – Foster The Individuals


"Compulsion" – Doves


"Get Some" – Lykke Li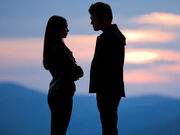 "Not" – Cheyenne Mize


"Wolf Pack" – The Vaccines


"Flip to Stone" – Ingrid Michaelson


"Holding a Coronary heart" – Toby Lightman


"Audio system" – Days Distinction


"I Ought to Go" – Levi Kreis

See Additionally