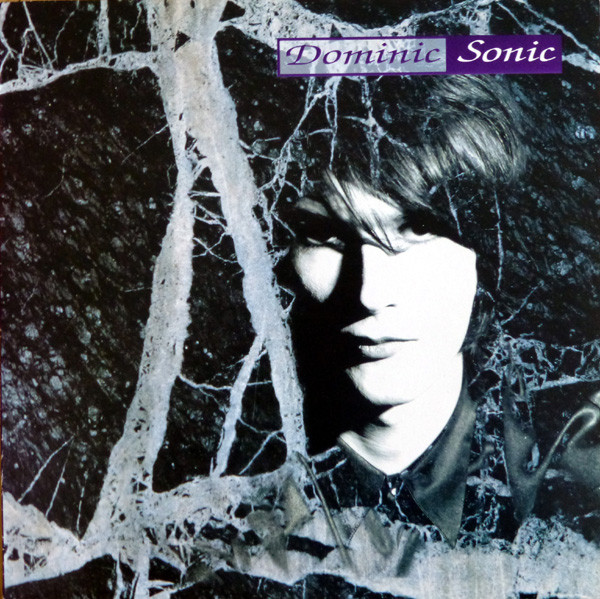 On est en 1991, le grunge et le "rock à guitares" (belle lapalissade) occupent le devant de la scène. Dominic Sonic, signé à la base chez Crammed, s'est fendu en 1989 d'un Chilly Tears à mon sens, et je suis loin d'être le seul à le prétendre, légendaire. Plus encore aujourd'hui, pour les raisons que nous connaissons et déplorons tous…
Il n'empêche: le grand Dom', lui, se fout pas mal des modes. La découverte de cette rondelle éponyme sortie chez Barclay, en compagnie de mon frère et deux amis "footeux" venant d'en faire l'acquisition avant de me l'amener à domicile pour une écoute "à huit oreilles", nous le dévoile tel qu'il est, tel qu'il a toujours été. Vrai, inspiré. Il joue son rock, lettré et racé, cru et mélodique, qui schlingue l'authenticité et se shoote à l'électricité. Un rock dont, depuis belle lurette, nous nous abreuvons avec d'autant plus d'avidité que le sieur Sonic, affairé, le distille avec parcimonie. Comme un précieux elixir. Ce rock qui inonde un disque éponyme, sans blah-blah irritant si ce n'est celui d'une plume inspirée, brillant de bout en bout. Un opus collectif, à l'picture de ce Signe des temps qui ouvre la marche. Signé Sonic avec…Christian Dargelos des Nus et le regretté Frédéric Renaud, guitariste chez Marquis de Sade et..les Nus, il suinte un rock dont la fièvre monte, dopé aux effluves bluesy. Cantat est de la partie, son harmonica orne le morceau avec autant de prestance que le violon de Blaine L.Reininger sur Music of Mister Charles. Sonic se fend, déjà, d'une chanson imparable, suivie donc de Music of Mister Charles. Une composition un tantinet moins tendue, trompeuse dans son côté apparemment avenant, où l'Anglais préside.
Ce cachet de voix, ce timbre, on le reconnaîtrait entre mille. Un brin gouailleur, typé, il constitue l'atout numéro un du bonhomme, entre autres qualités humaines et musicales qui expliquent à quel level on s'entiche. De lui, de son oeuvre. Dominic est le rock, nous disions-nous récemment encore, rassemblés devant un live performance de notre cité amienoise. Le violon de Blaine s'emballe, il donne des airs nation à ce second morceau probant. Puis Unhappy Tuesday, d'un rock bourru aux touches people, enfonce plus profond encore l'empreinte Sonic, sonique. Indélébile. La folle de Saint Lunaire, normal ultime, mettant en lumière l'aptitude du rennais à écrire, magnifiquement. A enfanter des plages qui suent la classe. Le tout en toute modestie.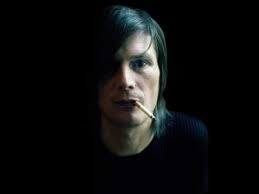 Comme lorsqu'il reprend, comme pour faire gicler derechef l'encre rock, le Hey Hey My My de Neil Younger. Avec la même rudesse, la même vérité que chez le Loner. Avant de livrer, de riffs lourds en incartades bluesy, Why don't you take care of me?. Un titre sulfureux, griffu autant que mélodieux. He was once, ensuite, faisant valoir la facette mélancolique, ténue, de Dominic. Le tout dans l'intensité, dans une ardeur qui fait pencher la steadiness du bon côté. La wonderful équipe mobilisée autour de sa personne, expérimentée, lui concoctant à chaque event l'écrin parfait. Tout est regular, clame t-il sur le huitième de ses onze morceaux rutilants. Ses guitares appuient, vigoureusement, le discours. Vincent Sizorn, déjà en vue sur Chilly Tears, est de la partie. Son affect me rappelle, émotion non dissimulée à la clé, mon premier vrai live performance: Dominic Sonic, à Fort Mahon (80), défendant sans fléchir l'opus cité plus haut. Un reside coup de poing, rock, débarrassé de tout fard. Tout est regular…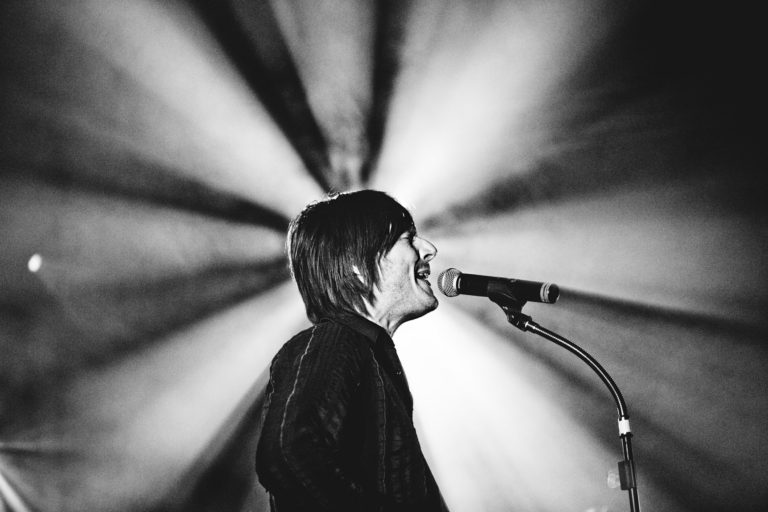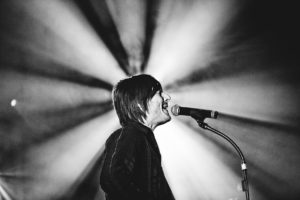 Picture: Jérôme Sevrette
En fin de parcours, Rootless nation se fait people, pop. Il trouve place dans une assortment de haute volée, magnifiée par All you males et son rock dont la sérénité, soudain, se laisse pourfendre par des guitares mordantes. Dominic y guarantee tout. Il guarantee d'ailleurs, ici, partout. Il nous gratifie ainsi d'un deuxième album magistral, accompli. Suivront Les leurres, puis Phalanstère #7 et Vanités #6. Des travaux, à nouveau, majeurs. Pour l'heure c'est Shit track, où un kazoo amène de l'inédit, qui met fin à l'ouvrage en présence. Dominic Sonic et ses fidèles confirment l'éclat de Chilly Tears, laissant augurer d'une suite dont on a pu voir, à chaque parution, qu'elle ne faisait qu'entériner le expertise d'un artiste dont la disparition, outre le fait de peiner les coeurs de manière irréparable, laisse aux inconditionnels que nous sommes une discographie irréprochable, et l'picture d'un homme attachant au attainable, magnifique dans son être et authentique dans ses attitudes, d'une gentillesse absolue et jamais feinte.